On November 22, the municipal office of civilization and office of credibility held the "2018 Credible Private Enterprises" commendation conference at the 2nd floor conference room of the Luoyang city hall. LandGlass was named one of the 2018 Credible Private Enterprises in Luoyang and commended citywide.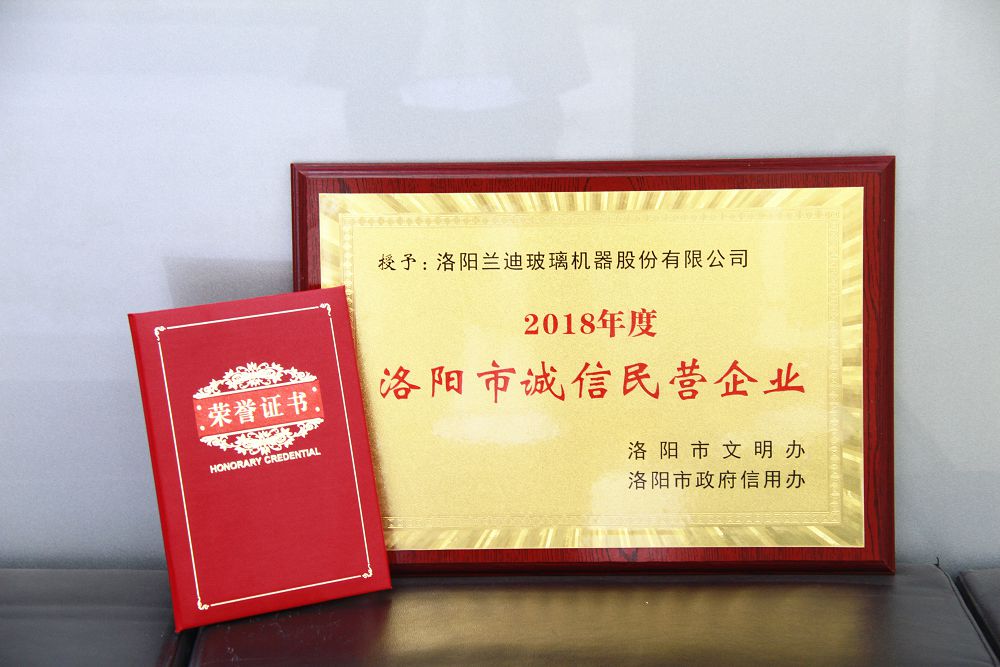 LandGlass has adhered to the principle of "Integrity, innovation, and for the users' achievement" as the core value of the company. With the high quality of products and services as the fundamental requirement for its credibility, LandGlass lives up to the standards of the products and services it renders. By focusing on quality and support, the company makes great efforts to satisfy the needs of each and every customer. Meanwhile, it continuously educates the employees through integrity and professional ethics training to establish among the staff the concept of "Business Based on Good Faith and Ethical Conduct." The company advocates that the integrity of the enterprise comes from the action of each member of the organization.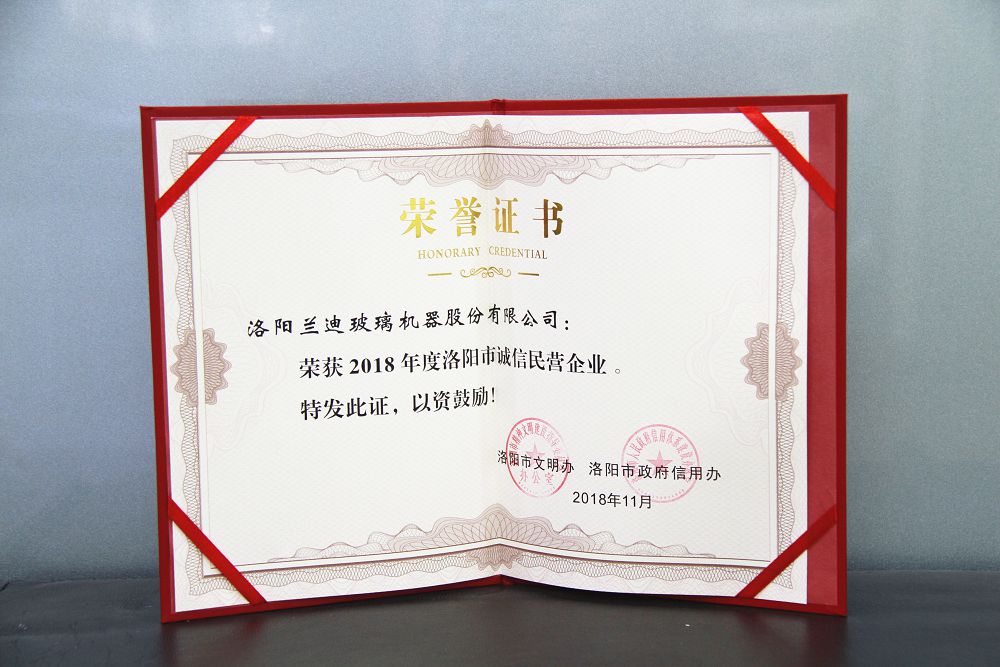 LandGlass has also been cultivating the Spirit of the Contract as an integral part of its corporate culture. The company has a well established credit track record with financial institutes since day one and has never had any dispute with customers as a result of delayed payments. By keeping up with the repayment schedule, it always fulfills the loan obligations. In 2014, LandGlass was named the "Global Best Partner"; in terms of tax liability, the company fully complies with all relevant tax policies and regulations and is committed to making timely payments in full. The company is named by the State Tax Bureau in Luoyang as the "Class A Taxpayer"and "Outstanding Taxpaying Enterprise"; in addition, it is named as the the "Partner of the Taxpayers" by the "Taxpayers Newspaper" and the "Good Faith Member Enterprise" by the Luoyang Association of Industry and Commerce.
The honorable "2018 Credible Private Enterprise of Luoyang City"award that LandGlass received is the affirmation by the municipal office of civilization and office of credibility towards its efforts to promote corporate integrity and create corporate value. The award also reflects the anticipation of the offices to LandGlass in terms of adherence to the integrity-based business conduct, fulfilling its social responsibilities, and setting an example in the industry as well as making greater contributions to the construction of a "Credible Luoyang".