Recently, the LandGlass Smart Factory launch event, hosted by Luoyang LandGlass Technology Co., Ltd., was successfully held at Anhui LandGlass Energy Saving Glass Co., Ltd. The event saw the participation of over 200 entrepreneurs and related leaders from across the country.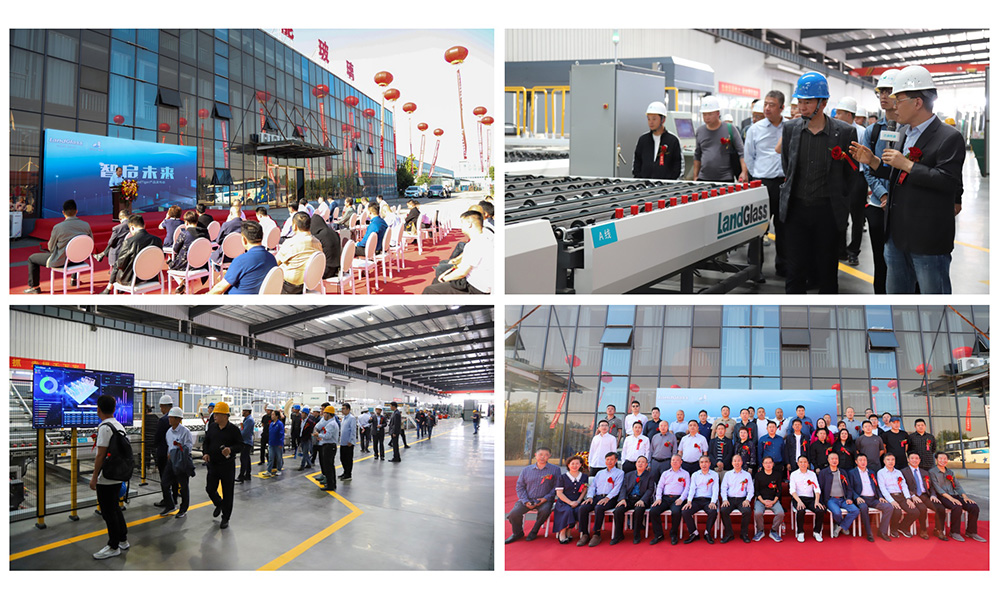 At the event, Mr. Zhao of LandGlass and Mr. Wang of Anhui LandGlass delivered speeches and conducted a project handover ceremony. Afterwards, during the site tour, the entrepreneurs visited the entire process from intelligent warehousing and laser marking to glass sorting and tempering, and finally to the insulating glass assembling, experiencing the efficient production and lean management through a fully integrated process and data chain. Furthermore, following the tour, LandGlass shared their knowledge and experience gained from numerous smart factory projects. Under the theme "LandGlass: Pioneering the Future of Smart Manufacturing," they discussed the core values of glass processing plant planning and layout, tempering process, and optimization algorithms in smart factories, as well as their profound impact on labor numbers, product quality, and operational efficiency, resonating deeply with the attending entrepreneurs.
With the continuous development of technology and the in-depth advancement of the "Made in China 2025" plan, smart factories have become an inevitable choice for enterprise transformation and upgrading! As a backbone force in the field of smart factories, LandGlass is willing to work together with industry colleagues, advance hand in hand, chase the dreams of the future, and contribute LandGlass' wisdom to the intelligent and digital transformation of the glass processing industry.