Recently, the high-performance energy-saving new material developed independently by LandGlass——LandVac tempered vacuum insulated glass was successfully selected into "2019 Guangdong green low-carbon building technology and product catalog" upon passing the expert review of Guangdong Building Energy Conservation Association.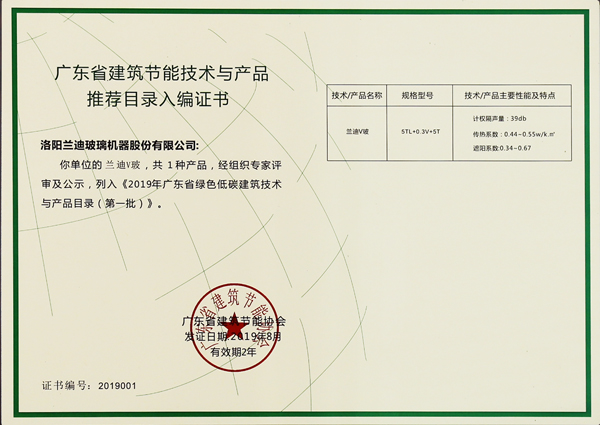 It is reported that the purpose of the 2019 Guangdong Green Low-carbon Building Technology Catalog is to establish a construction system characterized by green and low-carbon properties, promote the application of energy-saving building technologies, processes, materials and equipment, and strengthen the source control and process management of the construction quality of the civil energy efficient buildings. Enterprises included in the catalog have the ability to manufacture qualified energy-saving materials in accordance with national, industry or local standards, and have made outstanding contributions to the implementation of the concept of green development and the promotion of carbon emission reduction. Being listed in the "2019 Guangdong Green Low-carbon Building Technology Catalog" not only affirms the 20 years of efforts of LandGlass in the implementation of the green environmental protection concept but also encourages LandGlass to go further in the development of green products.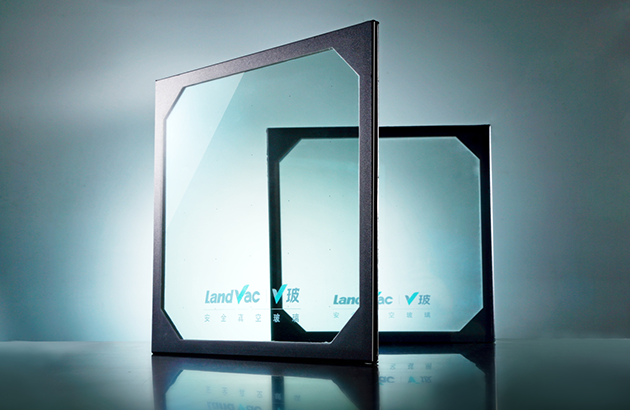 During the process of developing the super-quiet and ultra-thermal insulated LandVac vacuum glass, the Company has always adhered to the concept of green development and considered making life safer and better as the goal for its R&D efforts. Since it came out, LandVac has passed a series of authoritative certifications such as the SGCC safety certification, RoHS lead-free certification, energy-saving product certification, and green product certification. It has also been selected into the "Catalog of the Recommended Products for Low-energy Passive Buildings"of MOHURD. The excellent performance of LandVac vacuum glass has been widely confirmed in many fields such as energy saving buildings , smart home, transportation, national defense and military, etc. In the future, by remaining true to its original aspiration, LandGlass will continue to develop more energy efficient and environmental friendly innovation-based multifunctional products, fulfill the enterprise's social responsibility, set up the yardstick for sustainable development in the industry, and make its contributions for the construction of a more prosperous China!