On May 25, 2019, China Glass Expo concluded successfully in Beijing. The two driving business sectors of LandGlass, intelligent glass tempering furnace and tempered vacuum insulated glass were the big hits at this exhibition. With a constant flow of visitors, the on-site business turnover made a new record!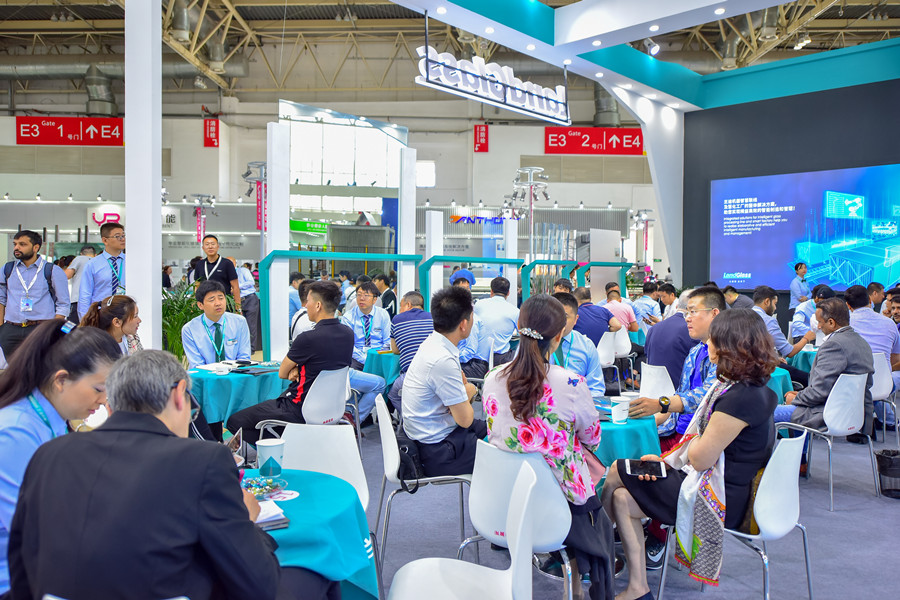 The all new UltraJet TM series glass tempering equipment and the upgraded Cyclone TM series glass tempering furnace launched by LandGlass at this expo brought the quality of glass curtain wall to a new level by offering a mirror-like imaging effect to the glass curtain wall, attracting a large number of customers to come and negotiate purchasing.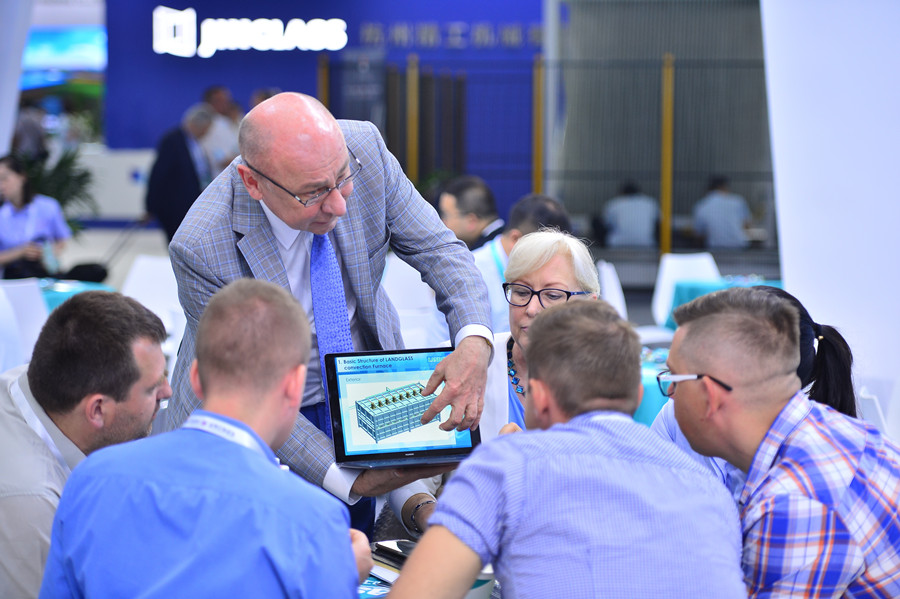 The 3800 mm ultra-long semi-cylindrical tempered glass, wave curvature tempered glass, and fireproof tempered glass have expanded the application of tempered glass to unprecedented niches, demonstrating LandGlass' capabilities in equipment manufacturing and product processing.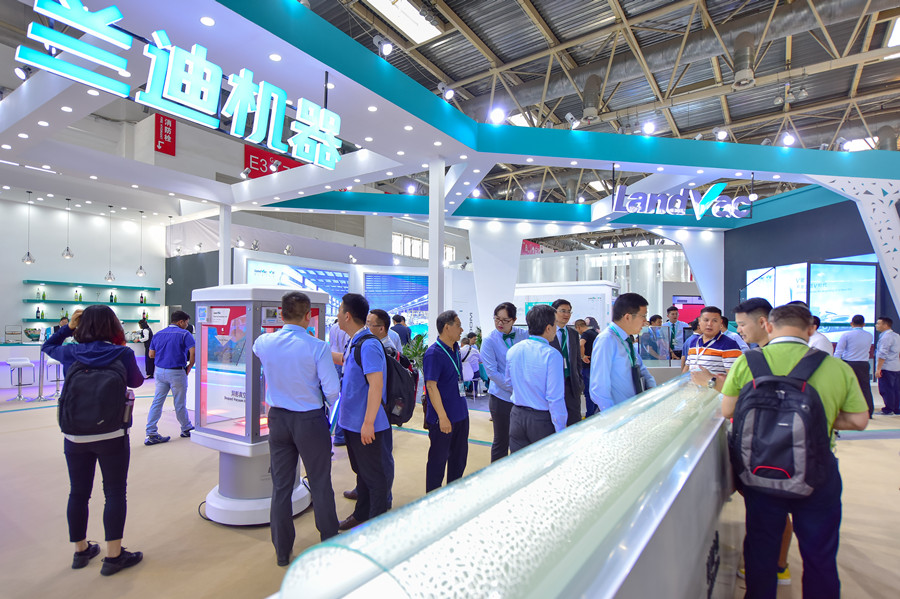 Semi-cylindrical, triangle, and other special shaped vacuum insulated glass have always been the challenge to vacuum insulated glass manufacturing industry. While expanding the application of vacuum insulated glass, LandGlass' display at the exhibition also deeply impressed the industry insiders.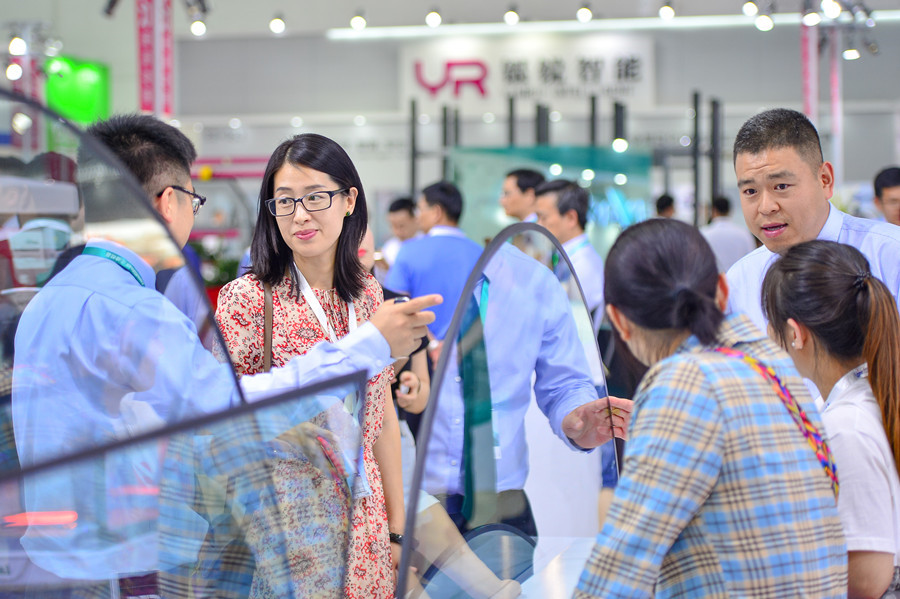 Its vacuum insulated glass room at the scene provided visitors a quiet space in the noisy exhibition hall. The superb sound insulation and noise reduction effect amazed every visitor.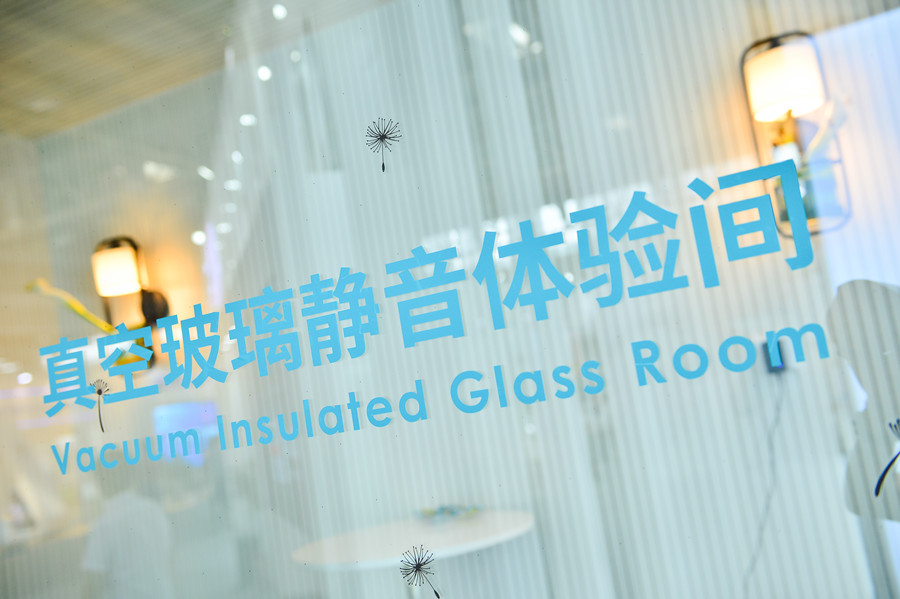 This session of China Glass has concluded successfully. We invite each and every customer, new or existing, to visit LandGlass after the expo and discuss the industry future together!