The 18th Mir Stekla International Glass Exhibition was held from June 6 to June 9, 2016 as scheduled at Expocentre Fairgrounds in Moscow.
In the wake of gradual recovery of Russian economy and domestic construction market in recent years, demands for architectural materials including glass are continuously increasing. Under this situation, Mir Stekla attracted many well-known enterprises in glass industry and professional visitors worldwide this year. At the exhibition, new and existing customers from over a dozen of European and East European countries came to LandGlass' booth, inquiring detailed information on the full range of technical solutions for flat and curved tempered glass applications covering architecture and furniture, household appliances, automobiles, and solar energy industries, especially the state-of-the-art LandGlass Cyclone series jet convection glass tempering furnaces which integrates the five major features and eight major technologies of LandGlass.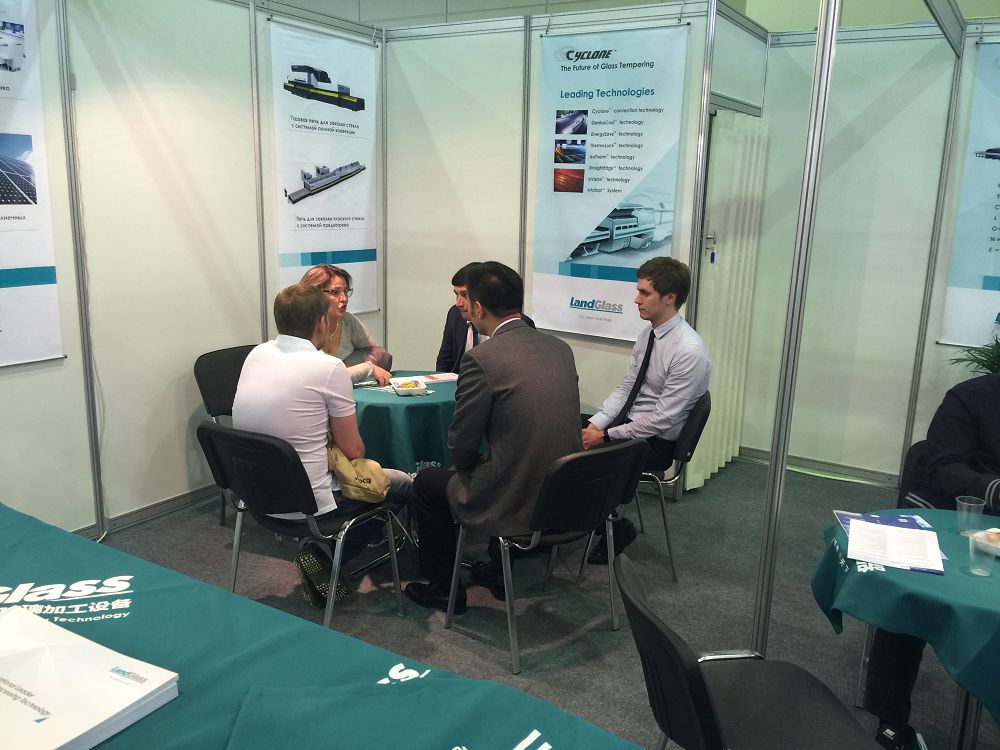 Among them, an old customer from Russia highly praised the quality of LandGlass' furnace. The stable performance and reliable quality of its equipment warranted his business expansion in domestic market; meanwhile, another customer came all the way from Uzbekistan to visit LandGlass' booth. When talking about his cooperation experiences with LandGlass, the customer thinks highly of LandGlass' comprehensive timely after-sales services and strong support to its industrial leading technologies. Just like what these two customers commented, following the continuing increase of LandGlass' equipment sales in Russia and Eastern Europe, LandGlass has also witnessed the business growth of their customers.
As of now, LandGlass has sold dozens of glass tempering furnaces in this particular market and are winning more and more customers' approval and trust with the excellent performance and superior quality of its equipment, as well as the comprehensive after-sales services and support it provides.