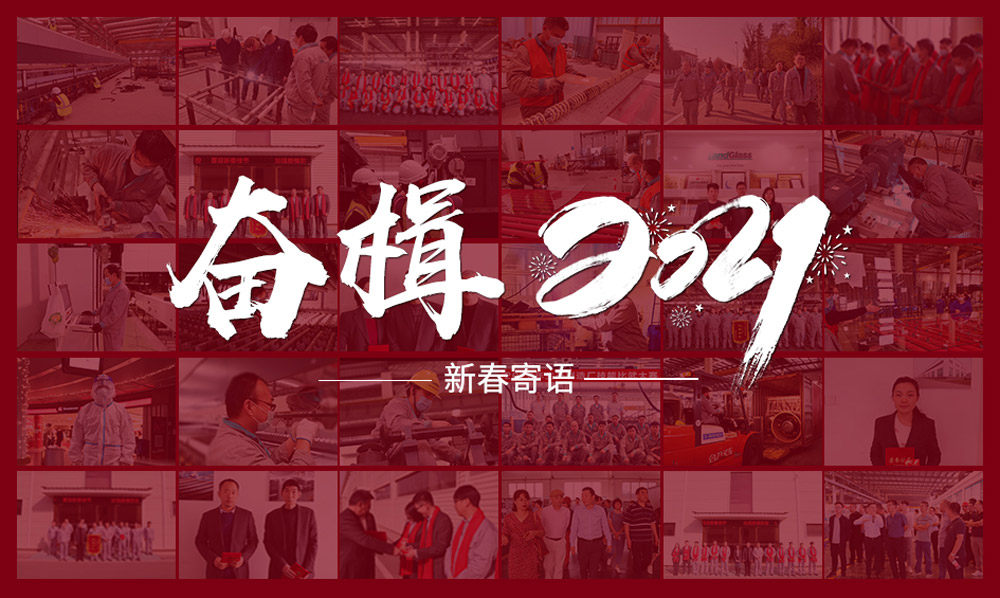 The wheel of time constantly rolls forward, unfolding new chapters day after day! As a new year begins, everything takes on a new look. LandGlass would like to to extend our gratitude and most heartfelt wishes to all of our customers and partners who have long maintained their support to and trust in us, and to all the friends who have been consistently showing their attention and care for LandGlass!
Together, we fought through a very extraordinary year. In 2020, every LandGlass employees maintained a positive state of mind in the war against the COVID-19 outbreak: our staff were among the first to enter Hubei for the restart of the glass industry in Hubei; our staff also traveled around the world, contributing their efforts for the restart of the world economy. In 2020, we dispatched our installation engineers hundreds of times to various locations worldwide, traveling over one million kilometers to deliver and install LandGlass machinery. Our people defined the brand commitment in action.
Together, we endured great hardships and closed a triumphant year. In 2020, global digitization and intelligentization entered a new stage. The goals to achieve CO2 emissions peak before 2030 and carbon neutrality before 2060 drew global attention; with years of experience in smart factory and vacuum insulated glass products, LandGlass is on the fast track in both fields and well prepared to be at the forefront of the industry. In 2020, LandGlass created the very first smart factory in the industry, running through the entire manufacturing process. The applications of our vacuum insulated glass products in the fields of near-zero energy buildings and high-end appliances allow us, together with our customers, to define the new standard for quality of life.
Keep striving, for the hardest battles are given to the strongest soldiers. 2021 - a year full of hopes and challenges has begun. In the new year, LandGlass will continue with innovation and creativity, providing high quality products and service for our customers all over the world. LandGlass, for your next leap!