After 14 days in quarantine, the installation engineers from LandGlass finally arrived at SKG of South Korea by the end of August 2020. Neither pandemic, quarantine, nor high temperature can stop LandGlass to deliver its promise: LandGlass has successfully completed the installation, commissioning, and acceptance of CycloneTM series glass tempering furnace in October. In the meantime, SKG is able to use the safety glass produced by themselves in the company's plant construction. Mr. Hong of SKG is very grateful for the results.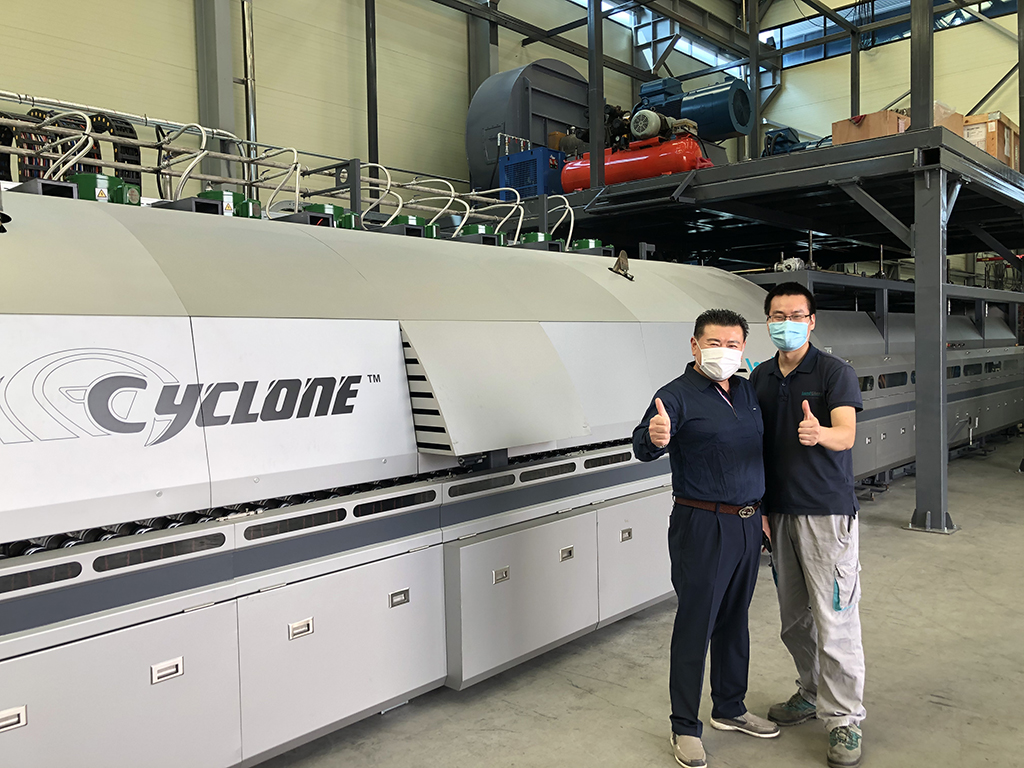 The SKG project in South Korea is only an example of LandGlass's manufacturing, installation, and delivery service. In the first three quarters of this year, LandGlass has sent installation engineers to countries around the world more than 300 times, traveling over million kilometers to complete the installation of nearly one hundred CycloneTM, UltraJetTM, and other high-end glass tempering furnaces as a part of LandGlass' efforts to help the restarting of economies worldwide!
The pioneer in the modern concept of "Brand Management", Procter & Gamble, expressed its brand as a set of promises. Undergone the changes in the global trade environment and the impact of the pandemic, the team of LandGlass has gained a better understanding, more than ever, of the meaning of this commitment statement!