Work together for a healthy and low-carbon life
A Group from Beijing Architectural Hardware, Fenestration, and Curtain Wall Industry Association Visited LandGlass
On August 12, Wang Wei, the president of the Beijing Architectural Hardware, Fenestration, and Curtain Wall Industry Association, Wang Xin, the secretary of the party committee, Quan Yanling, the secretary-general of the association and dozens of fenestration enterprises visited LandGlass.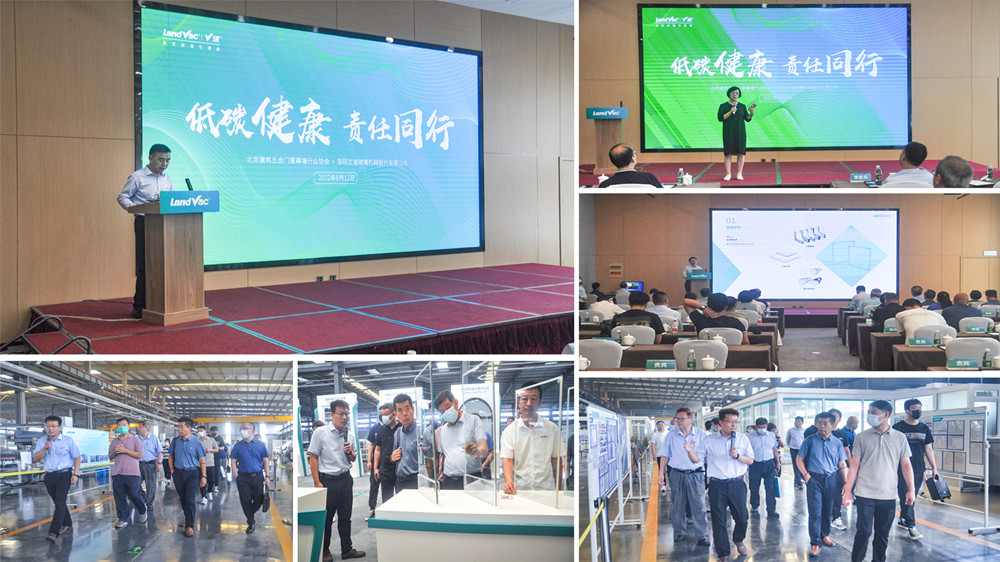 The delegation visited LandGlass intelligent glass tempering furnace manufacturing base and LandVac vacuum insulated glass production facilities. In the LandVac showroom, the delegation not only saw the LandVac products in various shapes with different functions but also experienced the excellent sound and thermal insulation of LandVac. At the information exchange meeting with the association, Li Yanbing, the vice president of LandGlass, expressed the key responsibility borne by the doors, windows, and high performance LandVac in the effort to fulfill the demand for a low carbon healthy life, and the vision of jointly creating a low carbon and healthy ecological chain in the fenestration industry. Through a series of data and testing videos demonstrating the key patented technologies of LandVac vacuum insulated glass, Li Baiqiang, the marketing director of LandGlass explained to the meeting participants why LandVac is a new generation of vacuum insulated glass products that offer safer properties, better performance, more reliable and stable quality. At the end of the meeting, the secretary-general Quan of the association said that Beijing has a large stock of new and old buildings. The 80% building energy efficiency goal creates a huge challenge to the fenestration enterprises and requires the joint efforts of the entire fenestration industry to explore opportunities and achieve the second curve of business growth!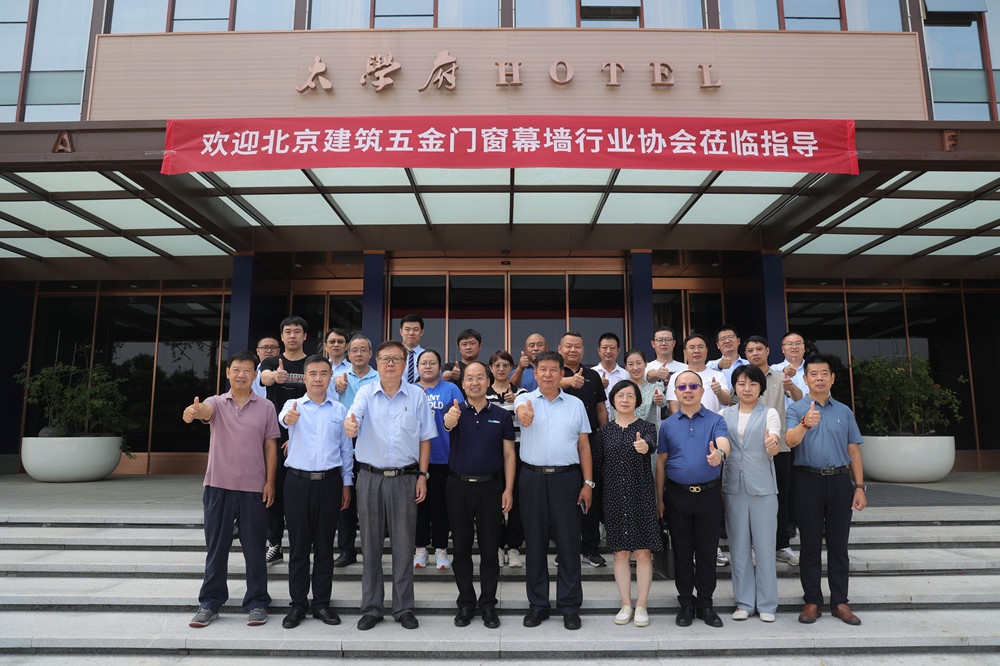 As a leading R&D and manufacturer of vacuum insulated glass in the world, LandGalss will continue to carry forward in the spirit of craftsmanship and innovation to provide customers with better quality products and services. Meanwhile, LandGlass will deepen its cooperation with the fenestration industry to build a low-carbon and healthy ecological chain for the windows, doors, and curtain wall industry and contribute to the realization of carbon peaking and carbon neutrality goals and healthy living.