Kick off a new era of prosperity in this upcoming year! On behalf of the management team of LandGlass, I would like to extend our most sincere thanks and blessings to all the staff and the family members for your diligent work and dedication in the past year, to our customers and partners for your great support and trust as always, and to our friends from all sectors who care about LandGlass!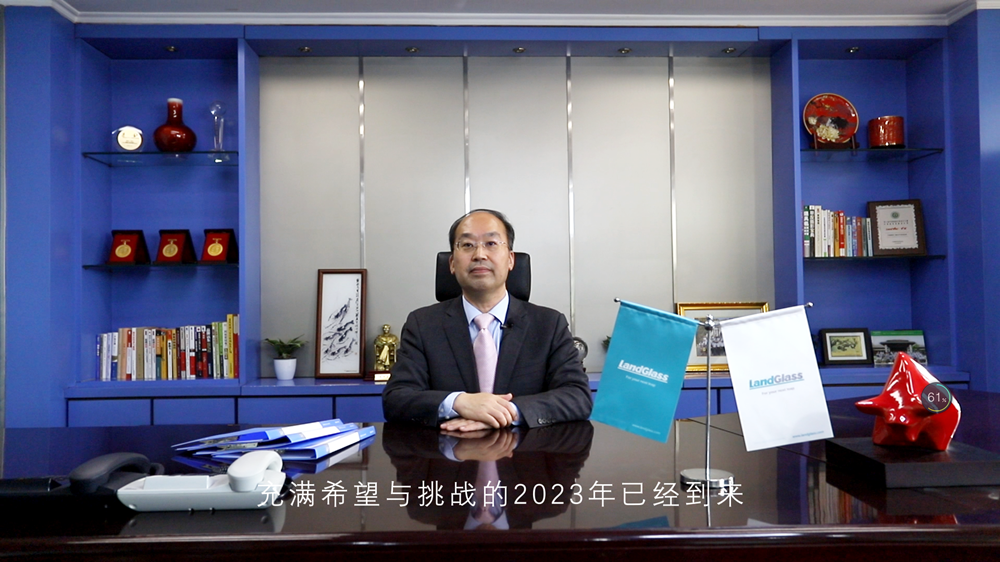 Blossom spring and fruitful autumn - it's harvest time. In the past year, the LandGlass staff faced up to the changes and challenges in the industry and achieved remarkable results: the vacuum insulated glass product family has expanded; the deployment of the marketing structure has begun to show the impact; the intelligent glass tempering furnace business has taken off; and the Smart Factory for Shower Screen Glass Production was successfully accepted. Through these achievements, the people of LandGlass are making contributions to the development of the industry and interpreting the brand mission and corporate responsibility of LandGlass!
Diligent thinking makes a wise head. Adventurous minds create winners. And pragmatic practice allows you to stay in the lead! In 2023, with the changes in the domestic pandemic situation and economic recovery, global trade will gain more momentum. The domestic and international business of LandGlass will soon see a new turning point. We have the confidence to work with colleagues in the industry and strive to take the lead in the era of intelligence and digitalization.
Forge ahead with courage and live up to the time. The year 2023, full of hope and challenges, has arrived. In the new year, we will adhere to the pragmatic practice in an endeavor to build a new pattern of business development with a new stance! In the new year, let's not forget why we started. We shall work together to accomplish our mission! Finally, I wish you all a happy New Year and a happy family! Thank you all!